The COVID-19 pandemic has shown that we need greater resilience in our food system in Tasmania.
Currently 78% of our food is being sent to the mainland or overseas. The global pandemic has demonstrated that this situation cannot continue.
Being more self-reliant on our own food will build our resilience as an island State against the threat of future pandemics and crisis.
We need to make it easier for Tasmanians to source fresh Tasmanian food. We need more local food procurement. And we need to act now.
RESILIENCE THROUGH ACTION
Creating greater resilience means doing more to support the local food economy and encouraging greater diversity in the Tasmanian food system. A resilient system has
A good mix of businesses types
A broad range of scale across those businesses
A diversity of ways for consumers and institutions to purchase food
Varied skills being put to use by operators.
At Eat Well Tasmania we believe this resilience can be achieved through greater local food procurement.
BENEFITS OF A RESILIENT SYSTEM
We know that Tasmania grows some of the best produce in the world. And we know that Tasmanians prefer to eat that locally sourced food.
Our research shows that making it easier for Tasmanian consumers, insititutions and organisations, large and small, to source Tasmanian produce is good
For jobs
For our economy
For tasty seasonal eating
For tackling climate change
And for protecting ourselves against crisis like COVID-19.
THE DEMAND AND THE NEED
The demand for local food procurement is there. Even before COVID-19, our research showed that that over 90% of Tasmanians wanted to eat more Tasmanian fresh fruit and veg.
That's not surprising. Tasmanian fruit and veg is fresher and heathier. Buying locally also supports our farmers and jobs.
And with 95% of adults in Tasmania not eating enough vegetables and 61% not eating enough fruit, we already have good reasons to make it easier to access locally sourced food.
The global pandemic has provided yet another – and a very significant – reason to support local procurement and rely less on food from elsewhere: resilience.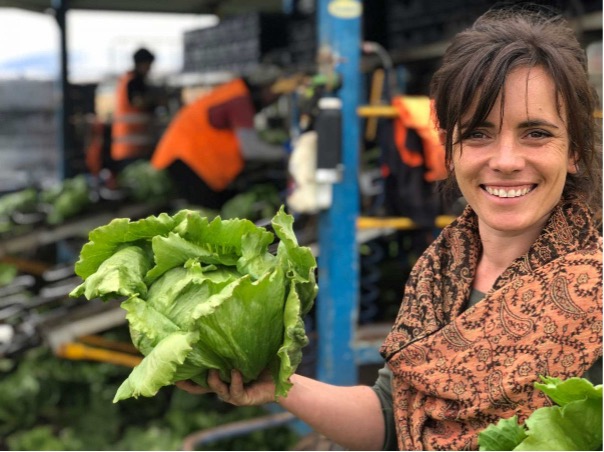 OPPORTUNITIES
Some people are concerned that a localised food system based on local procurement is not sustainable in Tasmania, that the market is not big enough.
But evidence from overseas proves that local food procurement works because it:
Actively stimulates regional and local economic growth.
Creates many jobs from growers to processors, pickers, retailers and in transport.
Greatly improves access to fresh seasonal food in local communities.
Helps to tackle climate change by reducing waste and transportation.
Our research also shows that Tasmanian wholesalers want to source more produce locally because it is fresher, has a better shelf life and does not require chemical treatments. Tasmanian cooks in hospitality and institutions are also telling us that they want to showcase more local produce.
Studies also show that the so-called 'multiplier effect' means that every $1 million invested in buying Tasmanian produced food could create up to $3 million of economic activity in Tasmania. This 'relocalisation' could generate 1000s of jobs across our food industry.
Boosting local food procurement in Tasmania can work.
ACTION
Eat Well Tasmania is calling on the Tasmanian Government to build our resilience as an island State by supporting local food procurement in Tasmania through
Leadership.
Stronger rules in the Buy Local Strategy.
Additional resourcing for organisations collaborating to make it happen.
Together, these actions will ensure that Tasmania can adapt during COVID 19 and beyond.
Relying more on our own food is good for our economy, our wellbeing and our climate, and also means we will be ready to handle future shocks in an uncertain world.
RESOURCES:
Local Food Procurement Approaches and case studies
Local Food Procurement What are the co-benefits for local and regional economies
Local Procurement Approaches and case studies for success
GET INVOLVED
We would love you to be part of our campaign for increasing local food procurement in Tasmania.